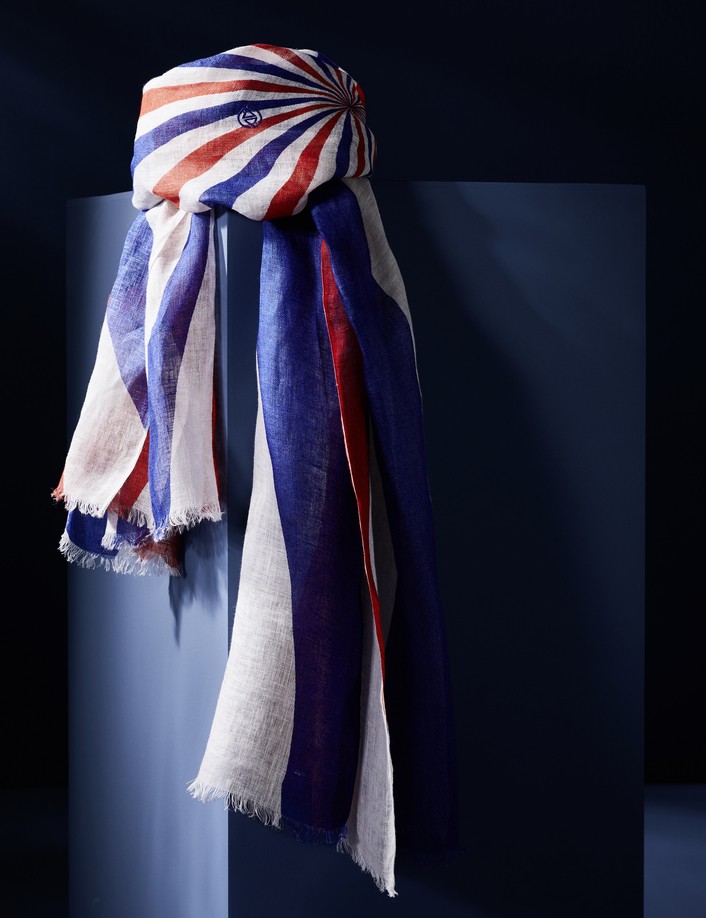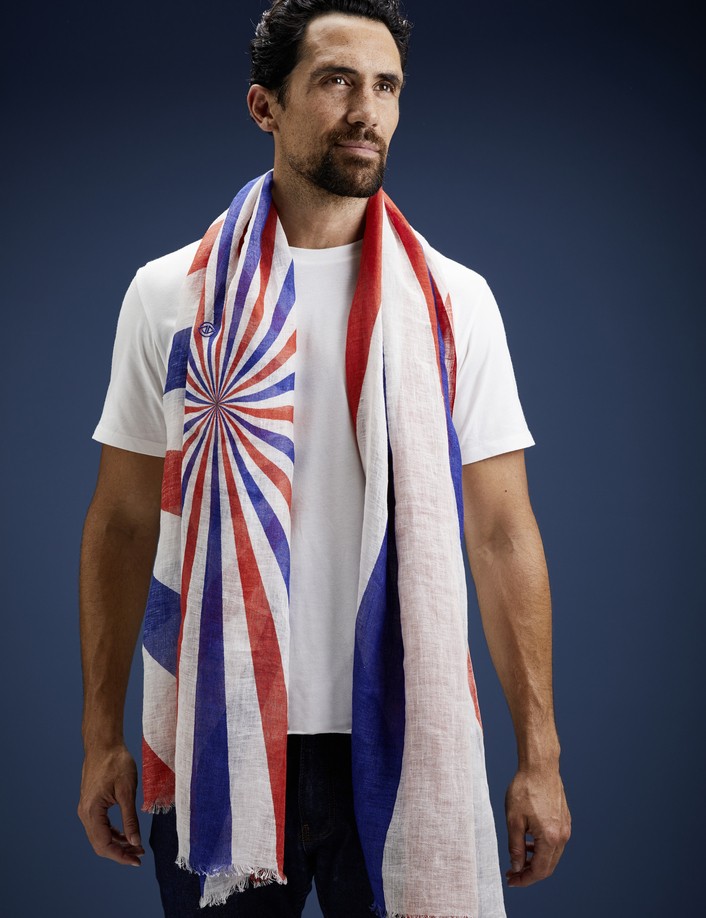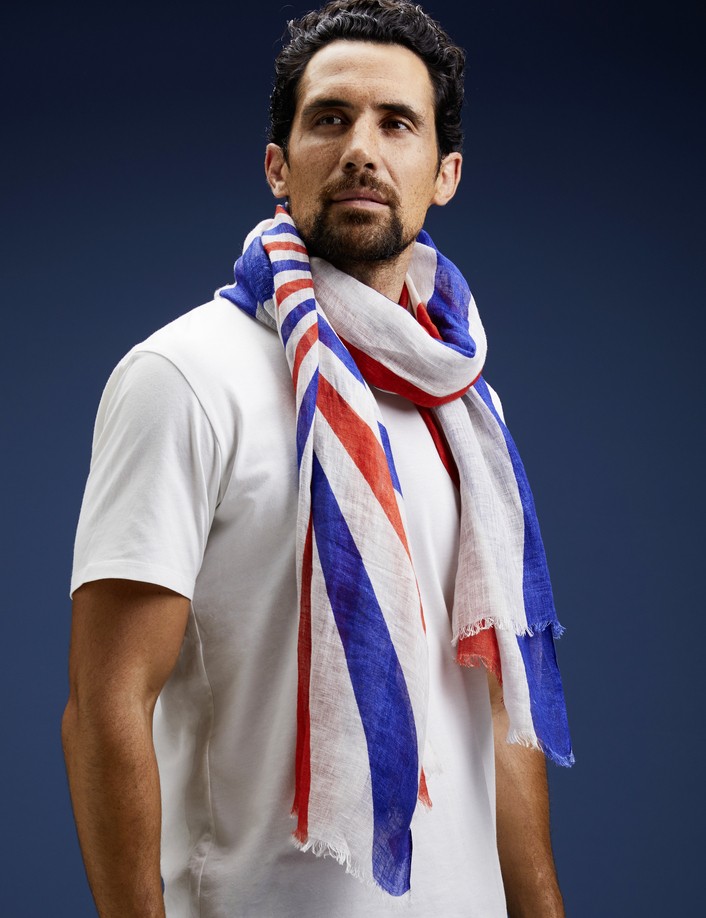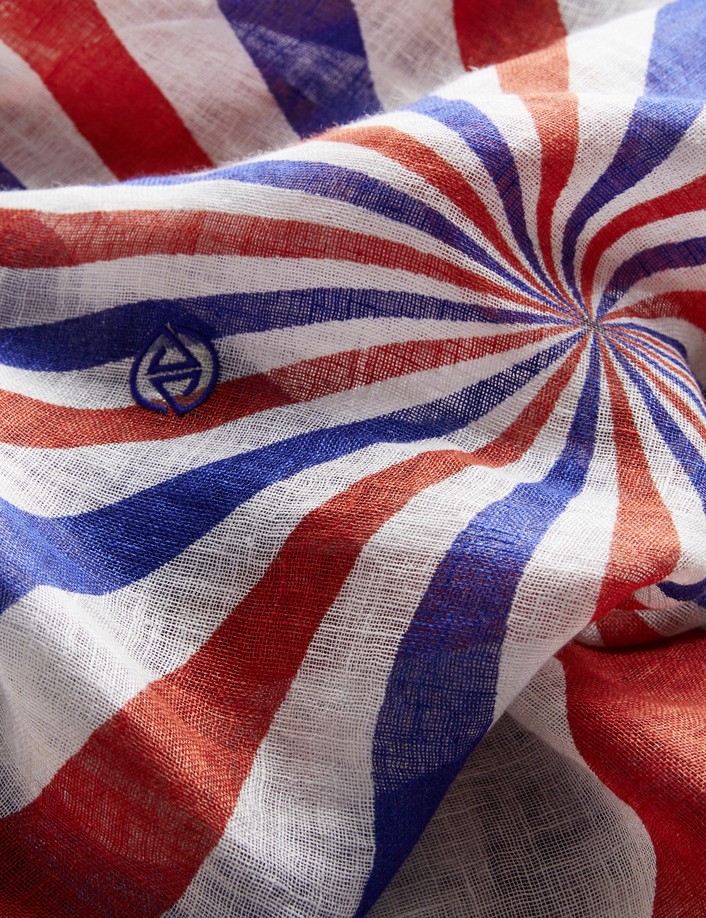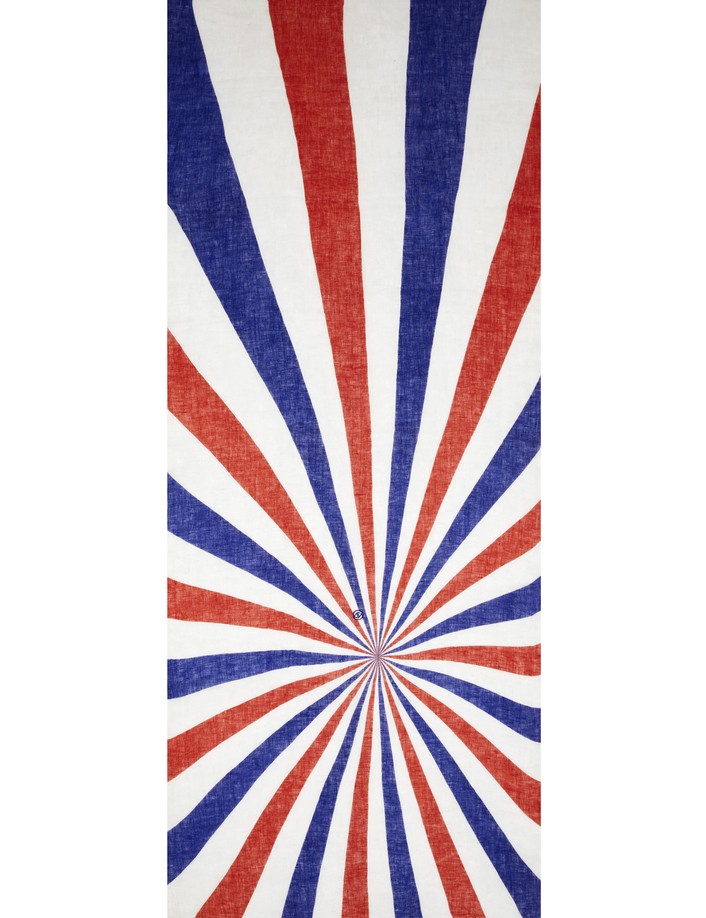 Main color
: blue white red
Care instructions
: washing by hand in cold water
The NAVACELLES scarf features the colors of the French flag, red, white and blue. It invites you to escape to France, to the arid Causses of Larzac, in the heart of the Cirque de Navacelles. This geological curiosity, shaped by 600,000 years of patient labor, offers a panoramic view of one of Europe's largest canyons. 
The geometric design of the NAVACELLES scarf gives it a modern feel. 
This accessory is made from linen, a natural, ecological and thermoregulating fiber, which gives it a beautiful texture. It appeals to French fans who want to wear the colors of France in a subtle way, as well as to men who want to add a cheerful, colorful touch to their outfit.