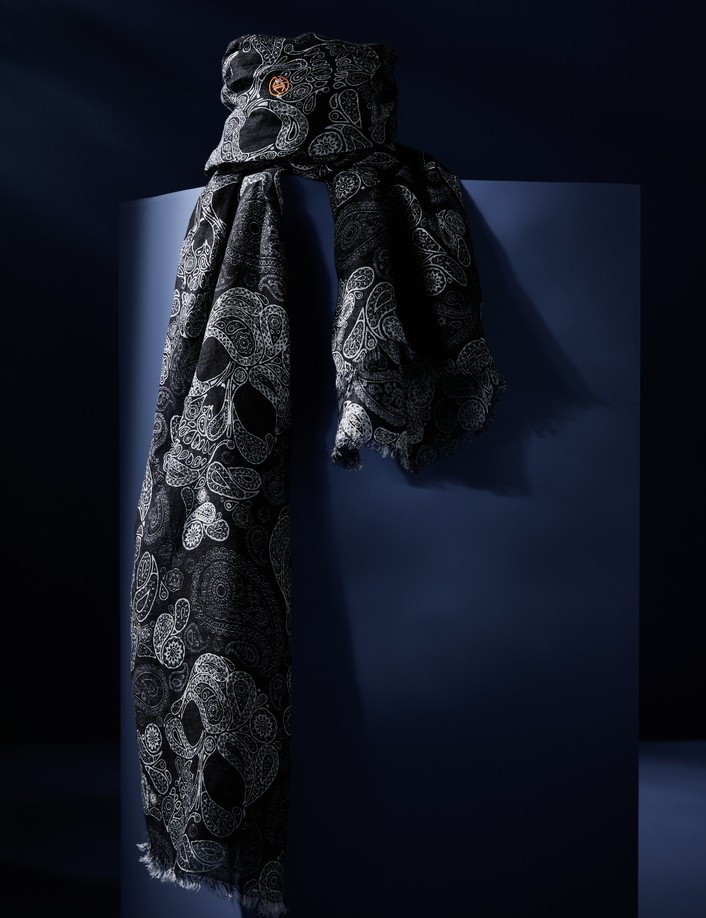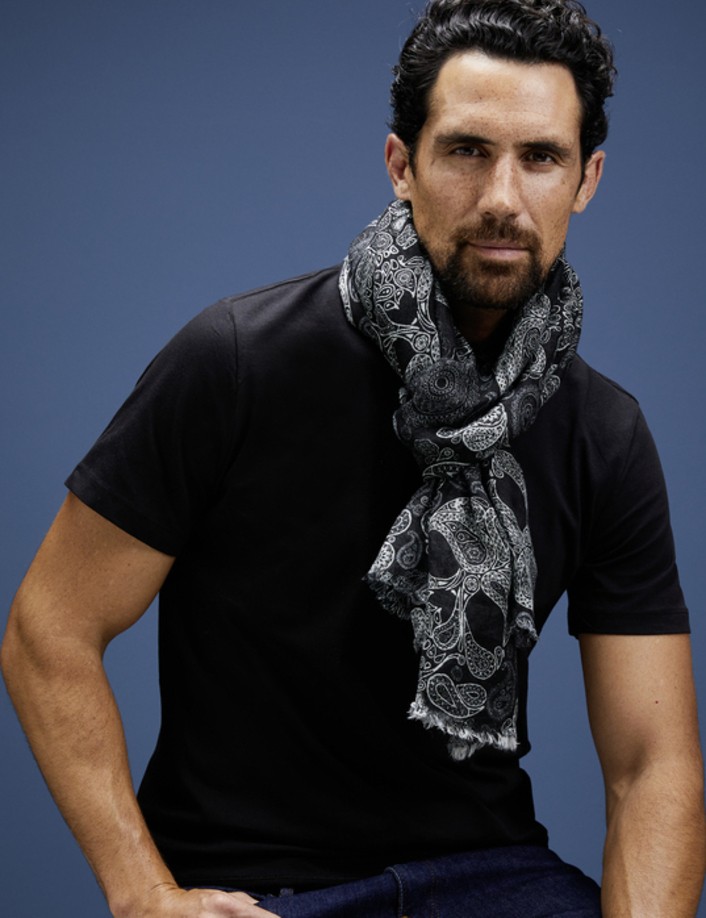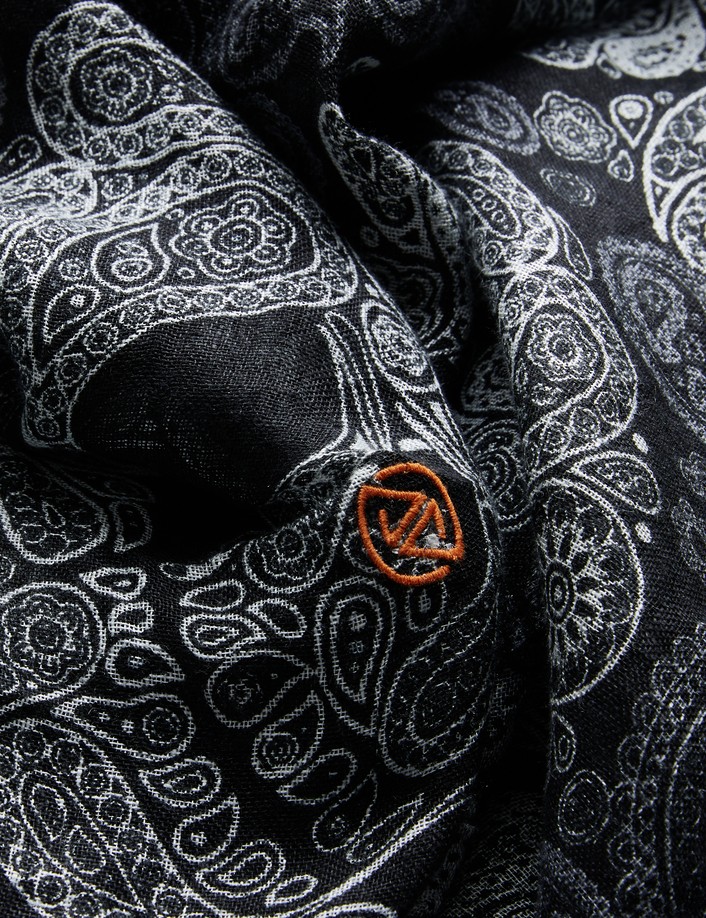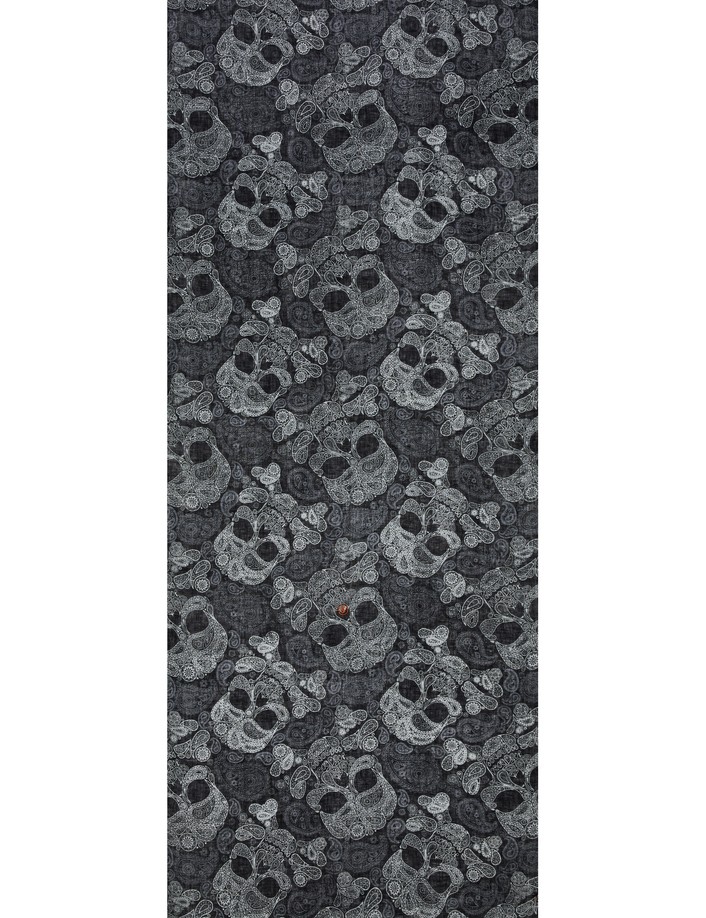 Care instructions
: washing by hand in cold water
DIAMOND BEACH is an invitation to the east of Reykjavik, Iceland, to this spectacular black sand beach, with its sparkling icebergs of all sizes. They contrast well with the black color of the sand. And the beach is even more impressive when the sunlight shines through the ice, with the waves sometimes crashing onto the largest blocks of ice. 
This DIAMOND BEACH scarf takes up the black and white colors of this incredible beach, with a rock n roll print, featuring skulls with paisley motifs. 
This accessory is made from linen, a natural, ecological and thermoregulating fiber, which gives it a beautiful texture. It's the rock scarf of the collection, appealing to bikers, goths, rock musicians and many others.