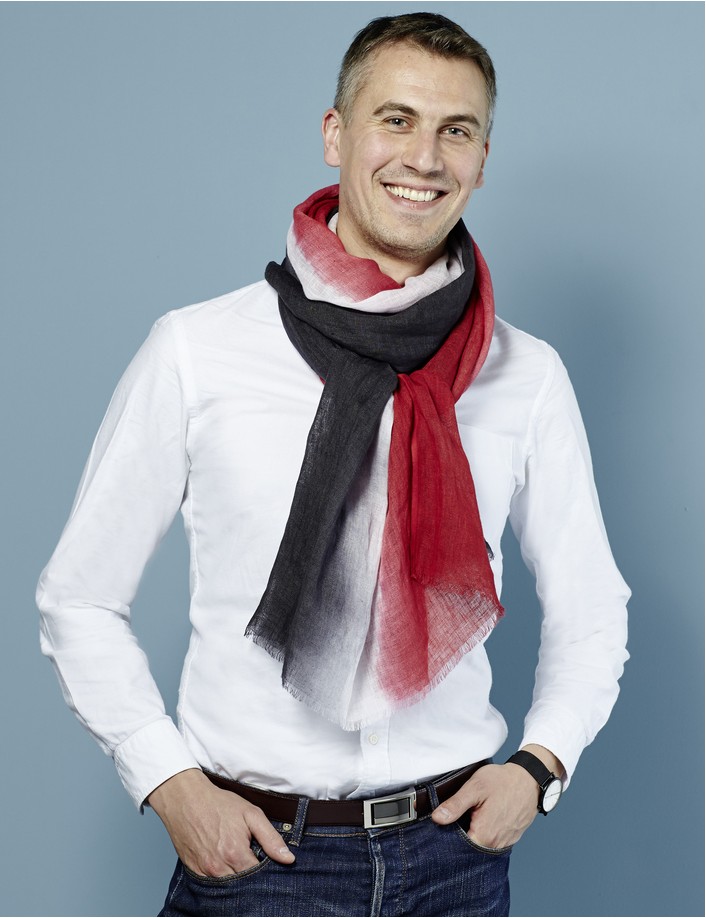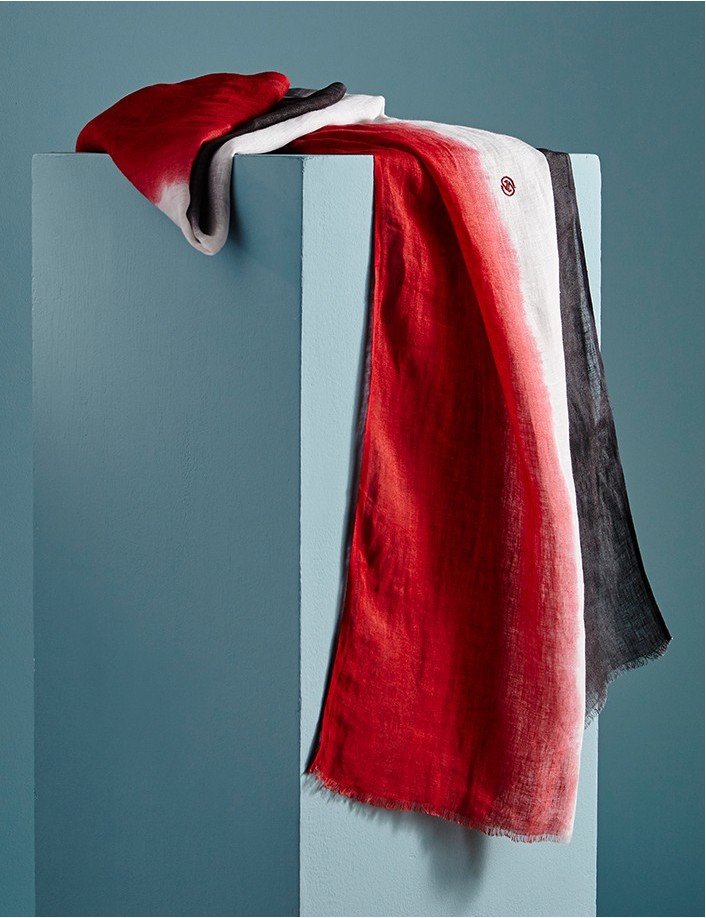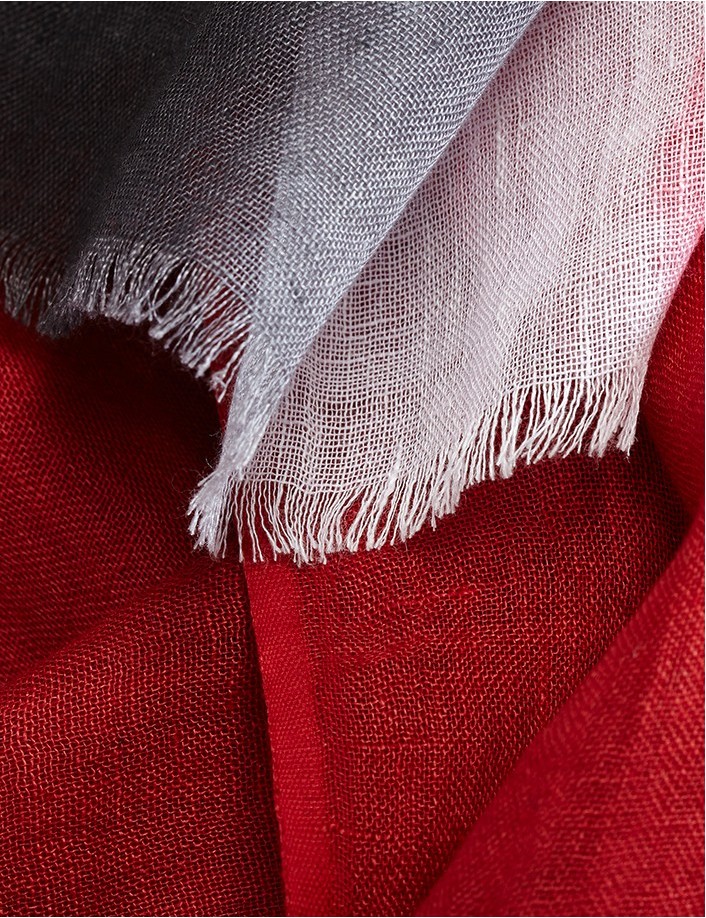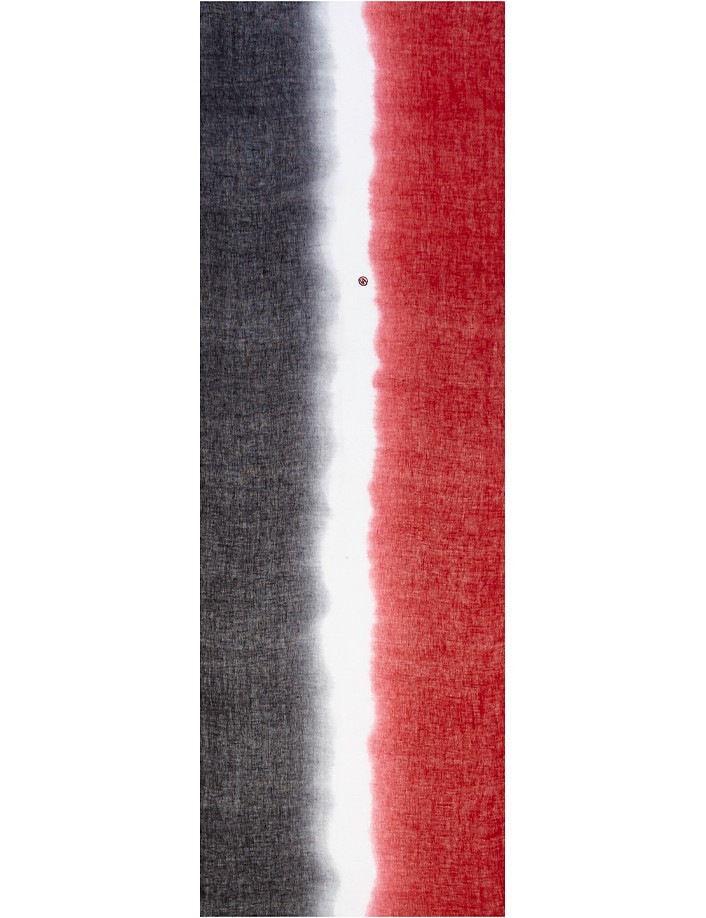 Trendy tie & dye scarf in linen
Type of printing
: tie & dye
Care instructions
: washing by hand in cold water
TRESTRIGNEL is a linen scarf.The linen brings a beautiful texture and a lot of elegance.
This accessory is tie & dye, which means that it has been knotted and then dyed. This dyeing process is handmade, which makes each piece unique. The red color contrasts and enhances the charcoal grey, giving all the uniqueness and charm of TRESTRIGNEL, like the beautiful beach of Côtes-d'Armor. 
It can be worn in many ways, playing on the tricolor or, more soberly, with just two colors, white grey or white red. It goes very well with grey, red and black.
It particularly appeals to fans of tie & dye and trendy men.